A Jack Straws Review Testimonial for our Cutlery Basket 6 Partition.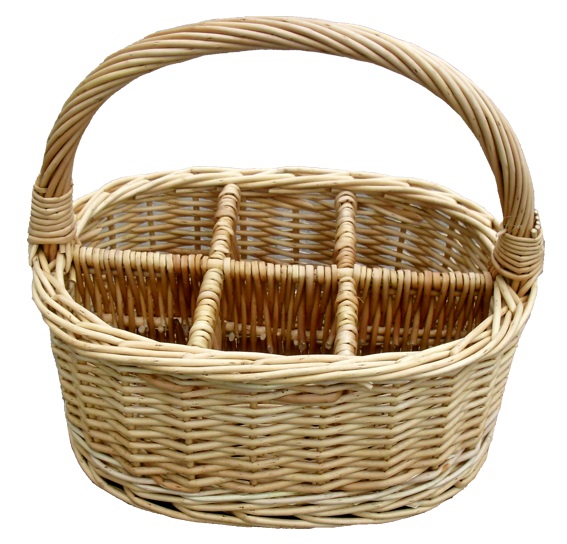 Jack Straws Baskets have just received another kind review testimonial for our 6 partitioned willow basket:
Hello Jack Straws Baskets
Very many thanks for my basket.
I am very limited in my dexterity due to parkinsons and find a basket like this one is most useful for keeping all sorts of necessities to hand, such as pens, notelets, scissors, nail file, tablet box, remote
controls, mobile phones, etc. etc.
It is very well made, a great shape, and looks good on my side table.
Thanking you.
Regards
Brenda Kinson
P.S. It was very well packed.
The 6 partitioned willow basket
250 x 175 x 110mm (with handle 225 mm)
This product is made from full buff willow and is partitioned into 6 sections.
The things that surround us within the space of our own home affect the way we feel and our outlook on life.   Our household items are individually handmade from natural materials by skilled crafts people who care.  Each is a thing of beauty that has a practical use.  Proven designs that work or new designs for modern applications, all enrich your surroundings without harming the planet we live on.
For more information please click the ENQUIRE NOW button below – but please hurry as the stocks are limited: